Speech for the end of the year 2015 by the CEO of PRINTBEST , December 31st 2015.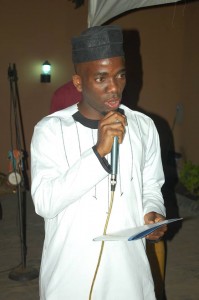 Special Guests Management & Staff of Printbest Ladies & Gentlemen Today marks the maiden edition of celebration to conclude the ending year.
We do this to share our strategies and tell you about our performance for the year 2015. 2015 is one the best years in the history of PRINTBEST. We witnessed the commissioning of our corporate Head office in Offa, an edifice adjudged the biggest printing press in Kwara State.
We  had great improvement in earnings, strengthened our financial position, expanded our customer base, added more machines and maintained our corporate social responsibility. Today Printbest is stable, well positioned and consistently delivering high quality print solution timely through service based on Honesty, Professionalism, Reliability & Ethical Practices.
With our dedicated employees and in-depth expertise, we have achieved a strong position in the printing industry and maintain our vision to be the preferred choice to every enterprise with printing needs.
CHALLENGES IN 2015 The major challenge faced in 2015 was the demolition of one of our branches in Kaduna by the state government which resulted in the merger of Kaduna offices.
The company reorganization was another challenge due to departure of some staff Furthermore, the epileptic power supply affected the company turn over and hope have to improved power in the coming year with the new government.
In conclusion, I see the upcoming year 2016 full of opportunities for PRINTBEST. We have to identify them, design strategies to take advantage of them and improve our marketing channels.
I would like to thank all of our employees and apprentices for their dedicated and skilled efforts in 2015, efforts that have paved the way for one of the best years and which are the basis on which we can achieve our objectives during the coming  years. Thank you! I wish all of you and your families a prosperous New Year 2016!
Musbau Olalekan Olaniyi
Managing Director/ Chief Executive Officer
PRINTBEST